Training the new mistress
Good evening, ladies and gentlemen! This is the perfect night for your favorite brunette to train a new mistress in front of the camera and for you to enjoy that amazing show. Naughty Fetish Liza found this blonde and wants to try to be a mistress at least as good as she is. Watch them going kinky and giving each other an orgasm.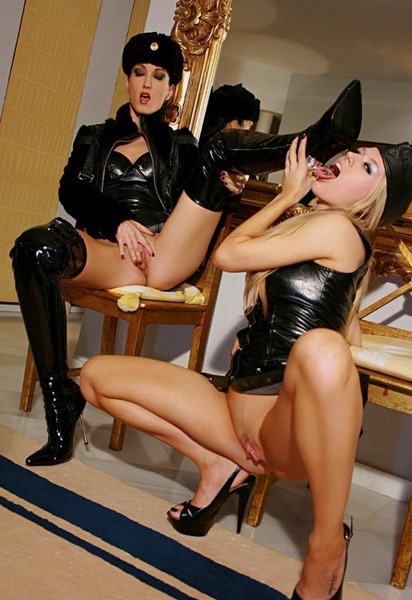 For the beginning, Liza needs to know is this blonde can be her new novice, so she got her licking on her boots. Watch her showing no mercy for that beginner and shoving those sexy long boots deep inside her mouth while horny Alice is fingering her pussy. She will spread wide open those sexy legs just to give us a better view to that pussy. After she got that blonde licking her boots and her pussy, Fetish Liza took out one of her favorite dildo and started to give  special treatment to her new partner. She will shove that toy deep inside that blonde's shaved pussy while she sucks those button nipples. She is going harder on her, giving her a nice orgasm. Just grab your seats and enjoy them! Also you can visit the amazingastrid.net site and watch sexy blonde Astrid getting her pussy licked! Have fun!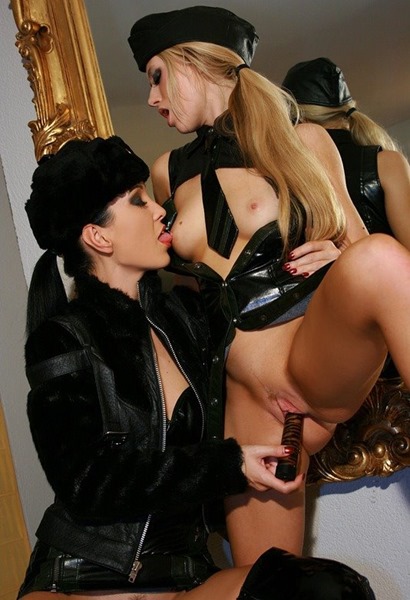 Enjoy watching naughty Liza licking and fucking the blonde!